Satisfied clients
Over the last few years we've gotten amazing feedback on our work. We've helped owners replace feelings of frustration and anxiety with confidence and pride. Here are a few testimonials from some of our previous clients.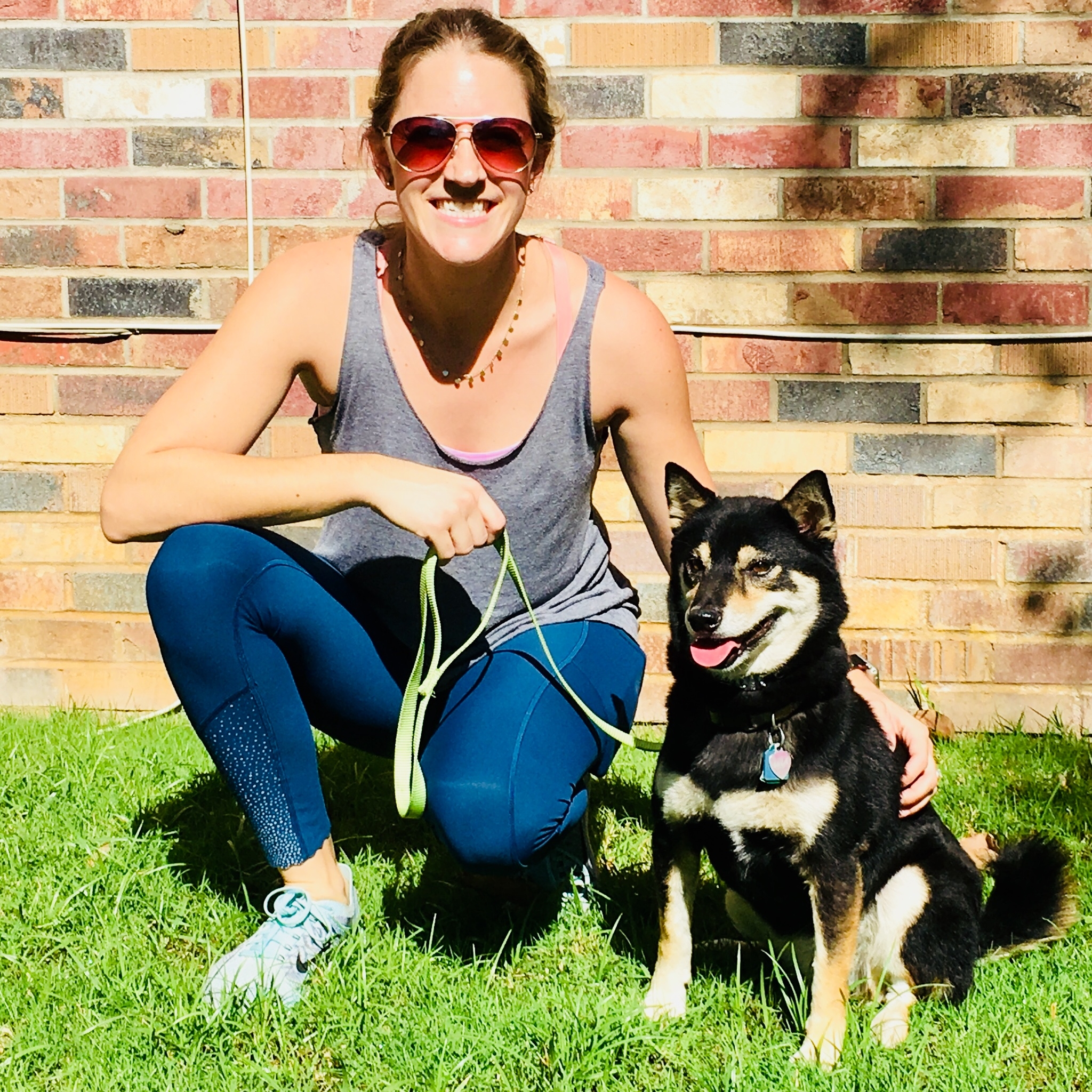 "My 6 year old Shiba Inu, Lula, started working with Chill Out Dog Training a couple of months ago. Lula is very independent and has a strong pack-leader instinct. Therefore, getting her to relinquish leadership and control to my husband and I has been difficult over the years. However, once we started working with Chill Out Dog, we started seeing results quickly. We began by brushing up on Lula's manners during a walk where she learned that the human leads and she follows. Next we worked on commands and how to calmly interact with other pups. Lu is making great progress and gaining confidence thanks to Chill Out Dog!"
-Rachel T., Google Review
"Ever seen a person being pulled behind a dog while on leash, creating the new sport of sidewalk skiing? That was me and Ajax, and though exciting, it was a really unnerving experience. Ajax joined our home as a puppy but quickly grew to be 100+ lbs. His size and energy made him no match for me on walks, limiting the daily activity options for both of us. It also was a horrible feeling to see the fear on people's faces as our excitable, dog-friendly companion hurtled toward owners and other dogs with me in tow. After working with Chill Out Dog Training and implementing the use of their recommended tools, Ajax now walks calmly beside me during walks, regardless of the distractions. He waits for my release to sniff grass and obediently returns when I give the heel command. I never feel the uneasiness or embarrassment that used to accompany so many of our walks. His discipline has transferred to our house as well, where he will hold a place command and obediently sit, lay down, and come without any kind of reinforcer. Chill Out Dog Training laid the foundation for us to work with Ajax on being the best dog he can be while we continue to grow into the best owners we can be."
-The Linams, Facebook Review
"We brought our Australian Shepherd, Tex, home as a puppy from the breeder knowing he is an intelligent, energetic breed so it would be critical to act decisively and train him from the beginning. Thanks to Scott, we nipped some puppy behaviors in the bud that we didn't even realize we were allowing. The crying and howling at all hours of the night, chewed kitchen cabinets, and gnawed through leash should have clued us in. Scott established crate training in our home so Tex and the cabinets can safely coexist. He showed us how quick dogs learn commands using simple verbal and nonverbal cues. This helped Tex learn to respect his leash as a tool, not a toy. We worked on Tex's recall and eventually graduated to off-leash e-collar training. He follows daddy and baby through the neighborhood for morning walks to play fetch at the park without fear of cars, new humans, or other dogs. Tex is a beloved and trusted member of our family who is welcome in ours or any other household, restaurant, or store me may be guests of. Thank you, Scott!"
-Jacob H., Facebook Review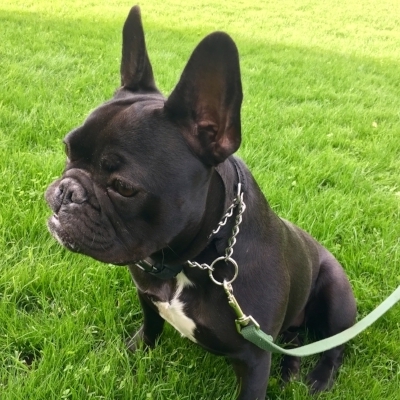 "I would highly recommend Chill Out Dog Training! I have a 9 month old french bulldog that was extremely stubborn, destructive and would run if the door opened slightly. I was at a complete loss. I never hired a trainer, but people told me that was the only option with french bulldogs. I researched several options but none seemed to be a good fit or they were too expensive. A friend recommended Scott Ross. I was skeptical until I met him. He asked me to list every issue I had with our dog as he listened attentively. I did not have high expectations because our dog was so stubborn. But after 1.5hrs, she could walk on a leash, sit, stay and go into her kennel without a fuss. I was in shock! And her newly learned behavior stuck! I don't have much time to commit to training —but it isn't necessary with Scott's training techniques. Our dog, Jett, just completed her 4th lesson and Scott corrected EVERY issue we discussed and more (and trust me, the list was long). Now, I absolutely love my dog!! And I truly only have Scott to thank for it. I don't know what I would have done without Chill Out Dog Training and Scott."
-Meghan G., Facebook Review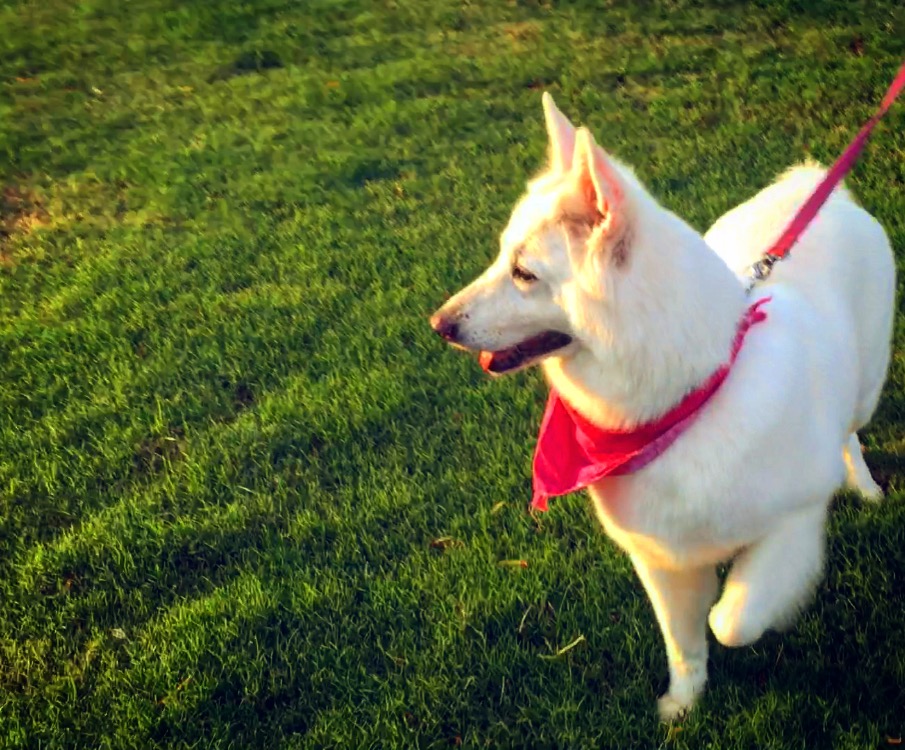 "I adopted my dog Sesi, a Swiss Shepherd, 2.5 years ago at the age of 6-7. She was court-ordered to wear a muzzle for 3 years due to circumstances her previous owners put her in and was in and out of homes her whole life. By the time I met her, she was labeled unlikely to be adopted, but volunteering at the rescue, I knew there was more to this girl.
When I first brought her home, I used to get anxiety seeing another dog on a walk, even if they were across the street, not knowing how she was going to react. She varied anywhere from a whimpering to barking and rearing on her hind legs.
I had training from Chill Out Dog about a year ago and my experience was Amazing!!! Best $$$ I've ever spent in my entire life! 90 minutes of training and she was a completely different dog to walk! I didn't have to tug on the leash to tell her to heel once! I can't believe it. My dad's exact words after walking her the next day were "WOW. What a pleasure it is walking her now!"
Now that all this time has passed, I've gotten lazy with the discipline of her training, but the best part about my training experience was they taught me the hows and whys so that I can easily get back to where we left off. I have even been able to walk her off leash at times and she stays by my side!
Thank you so much! I recommend Chill Out Dog to anyone wishing to understand their dogs mannerisms and behavior. They rock!!"
-Keri S., Facebook Review
"I highly recommend Scott. He is very professional and effective. He explained everything that he was doing so that I could work with the dog on my own with similar results. He is also very open to questions; available and explains things very well. Seems to be super in-tune to the individual dog: the level/type of training needed and how they processes new stuff or common distractions. Then adjusts the training method for best results. He also watched me work with the dog and made corrections or comments as needed. I could not be happier with the results.
My dog is an older rescue (7 yrs), Border Collie mix and has only been in my household for about two weeks. She is very smart but had not had any formal training. I was also a bit inept about how to communicate to her effectively about my expectations and how to correct unacceptable behavior. After two sessions, we have a whole new and better level of communication. I know how to be consistent with her; how to correct unacceptable behavior; and how to get and hold her attention when there are distractions. My dog seems more secure with me - she wants to please and now after our training sessions she has a much better and more clear idea of how to do that.
The training provided by Scott has made a significant and positive difference in the level of participation that she will have in my families daily life - great for the humans and the dog!"
-Vickie S., NextDoor Review
"Milo is a one year old beagle mix with endless energy who likes to steal items that are not his and chew them to pieces, and generally be the alpha in his home. After 4 sessions with Scott, he learned loose leash walking, staying on his "place", no more jumping on furniture, and consequences when he chews up his owner's favorite socks. Today he learned to come on command at the park in the midst of an RC car driving by, small kids and other dogs close by, and even sat calmly for an hour at an outdoor restaurant! He has made remarkable progress in the last month! We highly recommend Scott at Chill Out dog training!"
-Jacque S., Facebook Review
"I have a 4 year old rescue German Shepherd Beagle mix named Levi. He suffered from anxiety when outside of the home, dog reactivity, and pulled while being walked on leash. Scott took the time to fully understand my wants, as well as my dogs needs. He helped show me the proper tools to use, and how to safely and effectively use them. He helped me to understand what was going on with Levi, and how to help him get through these issues. Scott helped me to gain the confidence I needed to help Levi be a happy and respectful dog. I can confidently continue working with Levi on my own now with all the skills Scott taught me. I would recommend Chill Out Dog Training to anyone!"
-Sarah P., Facebook Review
"Scott did a tremendous job helping training our 10 week old Corgi, Stella. The breeder informed us that Stella was an alpha and would require structured training from the get-go. Corgis are assertive, intelligent, working dogs and we had been experiencing possession aggression with Stella from day 1. Needing to break down the aggression in a healthy way, we enrolled Stella in Scott's 4-week puppy training to help set boundaries, develop a vocabulary and tame her possession aggression. Stella responded VERY well to Scott's training exercises. Scott introduced us to helpful training tools as Stella's training progressed and gave us weekly homework. He was also available on the phone/text if we had questions or concerns. Scott's approach to training Stella was equal parts puppy training as well as owner training, which was very helpful for us to understand why Stella was exhibiting certain behaviors and how to approach her during fits of aggression.

We cannot thank Scott enough for his expertise and would highly recommend his services to anyone looking for dog training."
-Nicole M., Yelp Review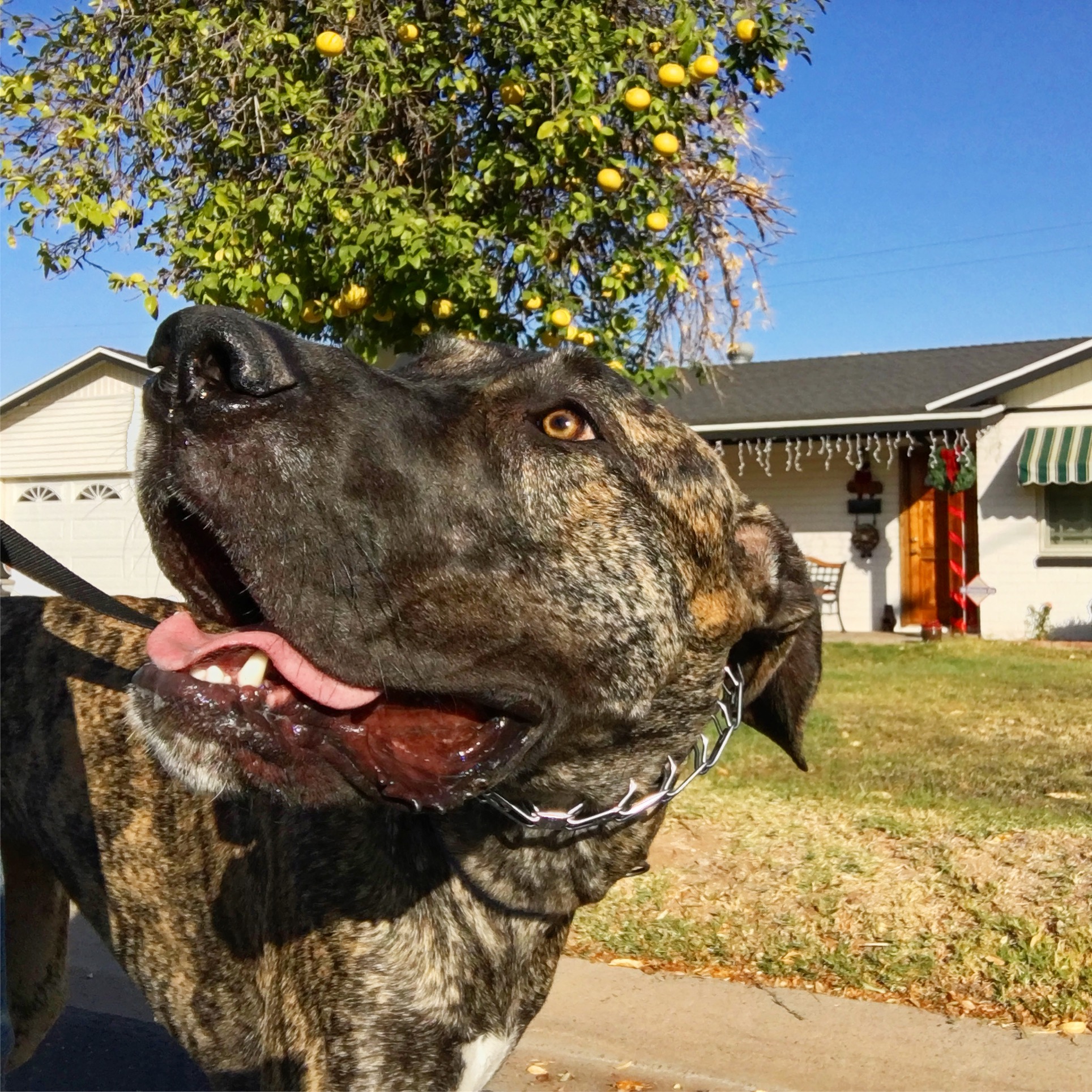 "Scott helped us to resolve some dog reactivity issues with our Great Dane puppy. He was wonderful to work with! Scott took the time to understand our goals for our pup and came up with a plan that worked with our family and lifestyle. We really appreciated his balanced approach to training, he thoughtfulness and ability to adapt to our lifestyle with two very young kids, and his responsiveness to all of our questions. We've seen tremendous progress with our puppy, and even my husband bought in to his approach (which was a huge hurdle to clear in the first place!). I would highly recommend CODT to anyone who needs support with their dogs behavior!"
-Kendall C., Facebook Review
"I HAD an over exuberant, overly excited, high energy, and slightly anxious pit bull mix "Monkey", who as Scott put it was "up to a lot of Monkey business". She had few rules because I never had any success enforcing them, and rarely interacted with the outside world because she was just too much to handle. Scott has given me the knowledge and confidence to set and enforce rules and boundaries with Monkey, and it's changed our lives. Now I HAVE a calmer, more confident, happier dog who is a pleasure to take out into the world and finally interact with others! Scott is a natural at interacting with and leading dogs (and owners). He took the time to build trust with Monkey, and was very intuitive towards her unique challenges and then designed a ladder program to build her confidence and skills. If you're having behavioral problems with your dog, Scott is your answer!"
-Brynn A., Facebook Review
"Wow- Scott has changed our lives for the better in just 2 short weeks! We are half way through training for both of the pups, and they showed massive improvements from day one. No more jumping or pulling on the leash, calmer nights at home, etc. Looking forward to finishing the training with some additional commands to make our lives easier. I highly recommend Scott if you love your pup and want to enjoy them more!"
-Rachel V., NextDoor Review